Hello everyone! :D
It's been a while ago since my last post!
But this isn't without a reason of course..
I've been on a holiday to Spain for the last 10 days!
It was really amazing! :)
We went there with 27 students of our school and we managed plain/hotel/activities all by ourselves!
A few months ago we were like: 'let's go on a holiday together',
we can celebrate the fact that 6 years of hard working is over, but it's also a sort of last great moment with each other, a beautiful farewell..
We're used of seeing each other every single day at school, but after the graduation this will change and everyone will go his or her own way..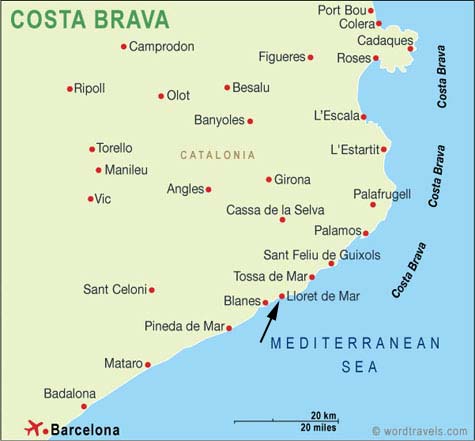 We went to a village that's called Lloret de Mar, it's located along the 'Costa Brava' in Spain.
We had a tremendous time!
I have lotsssss of stories, pictures and vids for you..
I'll post them as soon as possible!
I just have to make sure I won't fall asleep right now :p, our plain (from Girona to Amsterdam) left really early this morning/night and I've been up for 30+ hours..